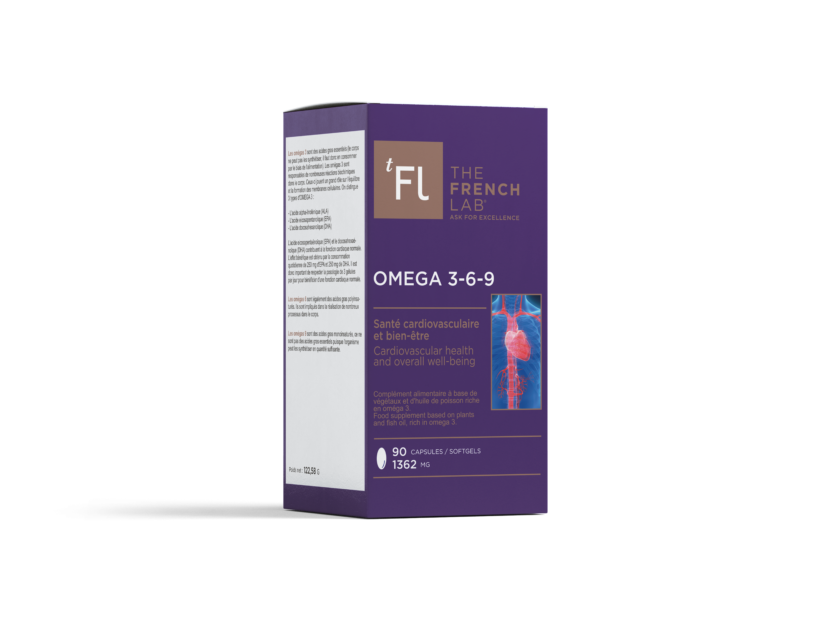 Omega 3-6-9
For better cardiovascular
and all-round health
90 softgels (1000 mg each)
the french lab has created a formula that has just the right balance of omega 3, 6 and 9
In addition to its Omega 3-6-9 dietary supplement,'The French Lab' has also come up with a 'DIABETES' formula aimed at helping people regulate their blood sugar levels.
Find out more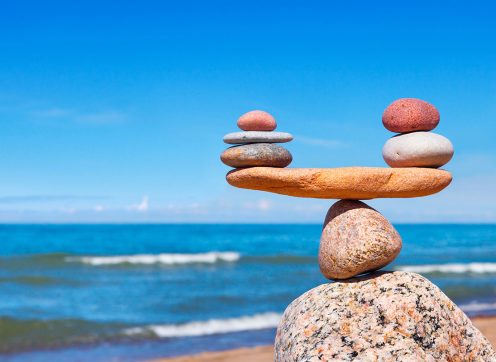 Directions
---
Take 3 softgels daily for 3 months (to be taken with a glass of water)
Ingredients
Fish oil, borage oil, linseed oil, gelatin (coating agent), glycerin, water.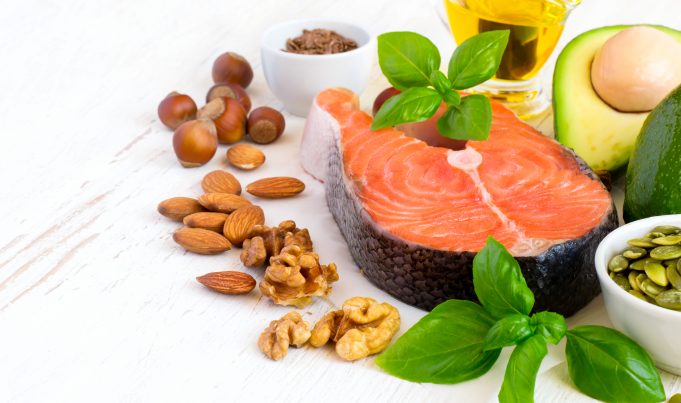 Linseed oil

1002 mg

EPA

180 mg

DHA

120 mg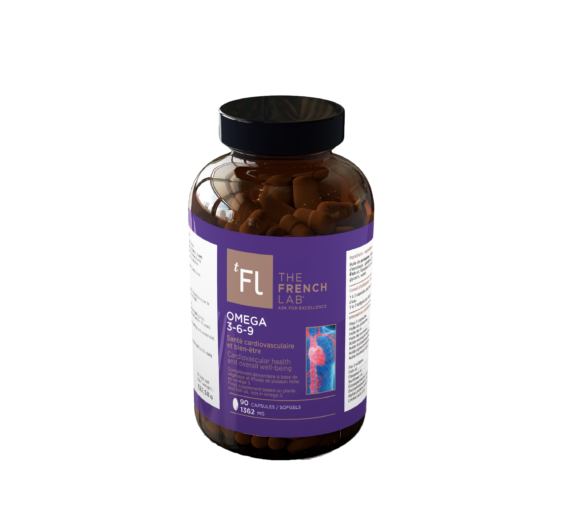 Borage oil

999 mg

Fish oil

999 mg

ALA

450 mg
As is the case with many nutrients, there is a limit to how much Omega-3 you should take, beyond which it can pose a danger to your health.
According to the US Food and Drug Administration (FDA), a daily intake of 2000 mg of EPA and DHA is perfectly safe.
Some Omega 3 supplements, especially fish oil, may also cause digestive problems and embarrassing fish-scented burps.
Pregnant and breast-feeding women should always consult their doctor before taking fish oil. Likewise, these supplements have not been assessed for use with children and therefore they have not been established as safe for this purpose.
Due to the fact that Omega-3 fatty acids prevent blood clots from forming, people who are taking anticoagulants (blood thinners), and anyone due to undergo surgery should avoid taking these supplements.
NOT WHAT YOU'RE LOOKING FOR?
We may have other products that might interest you