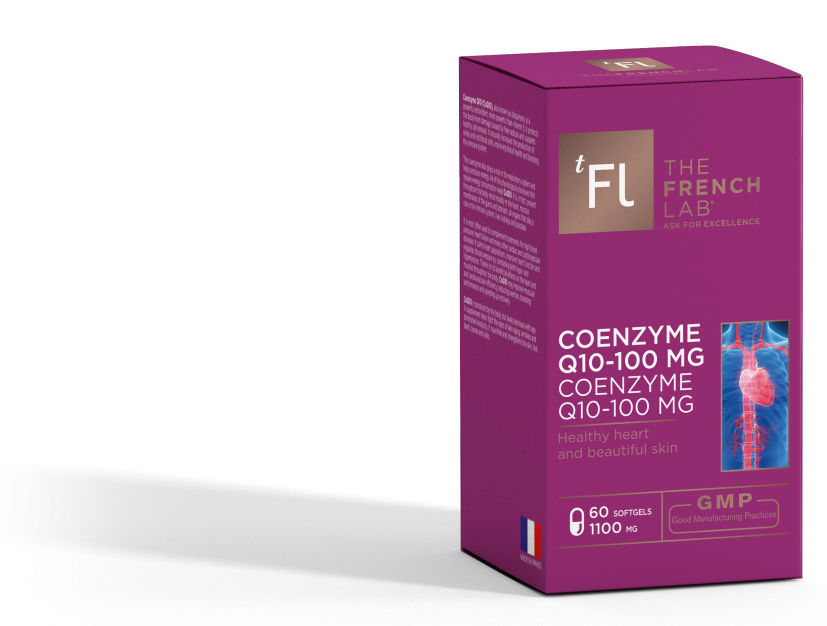 Coenzyme Q10
Look after your heart and improve your skin's appearance
FOR SPORTSPEOPLE
COENZYME Q10 TO TREAT HEART FAILURE
TO TREAT HIGH BLOOD PRESSURE
AND WHEN TAKING A COURSE OF STATINS
TO TREAT THE EFFECTS OF AGEING
TO BOOST YOUR IMMUNE SYSTEM
60 softgels(1100 mg each)
« the French Lab » has developed a formula designed to cater to a wide range of needs
As we get older, our energy levels drop and tiredness can become the norm: lack of 'get up and go', mild depression, a more pessimistic outlook on life, wider cognitive consequences relating to lack of energy etc.
Find out more about coenzyme Q10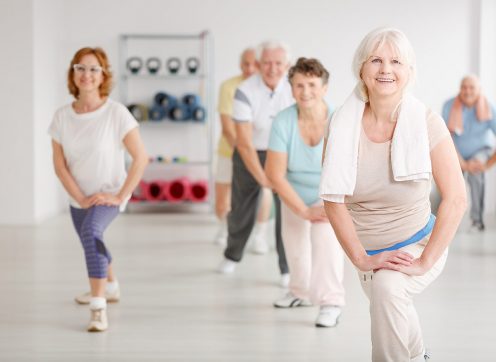 Directions
---
take 2 softgels daily for 3 months (to be taken with a glass of water)
Ingredients
Soybean oil, bovine gelatin (coating agent), glycerol, coenzyme Q10, water, iron oxide.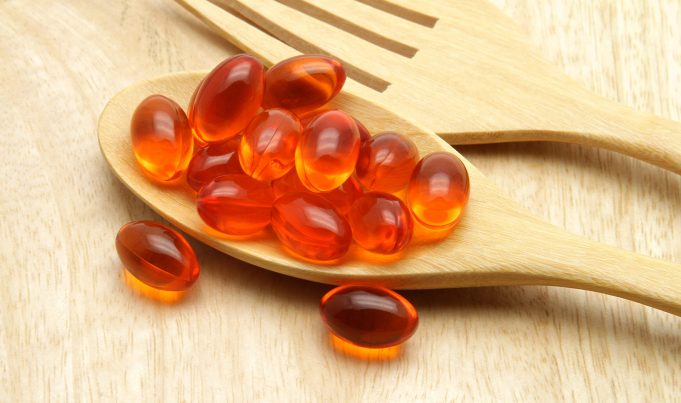 refined soybean oil

1995,8 mg

bovine gelatin

855 mg

glycerol

240 mg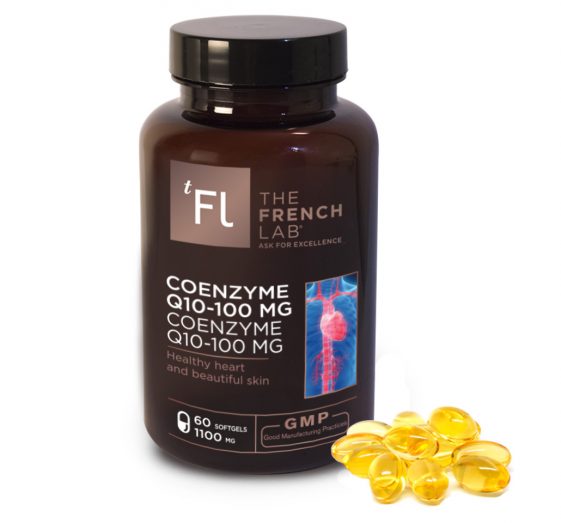 coenzyme q10

200 mg

water

41 mg

iron oxide

9 mg
As a precautionary measure, Coenzyme Q10 should not be taken by young children and pregnant women.
Uncommon side effects include mild nausea and appetite loss. If this happens, it is recommended you temporarily reduce the dosage you are taking until your body has got used to this product.
Coenzyme Q10 has been in use for several decades now so how it is to be used and its side effects are well-known. It is a safe dietary supplement that's used daily by many people in Asia, the USA, Canada and Europe.
Do not exceed the recommended daily dose.
We advise you consult your doctor before taking this product or any other dietary supplement, especially if you are under the age of 18, are pregnant or if you are breast-feeding.
Dietary supplements are no substitute for a varied, balanced diet.
Store in a cool, dry place.
Keep out of the sight and reach of children.
Individuals suffering from heart conditions or issues should consult a healthcare professional before taking this product.
NOT WHAT YOU'RE LOOKING FOR?
We may have other products that might interest you